American Airpower Aircraft
Republic Airport, Farmingdale, NY

American Airpower aircraft are varied in type. Among AAP's warbirds are fighters, bombers, cargo aircraft, and trainers like the AT-6 Texan 'Double Trouble' (49-3829, N27409) shown above.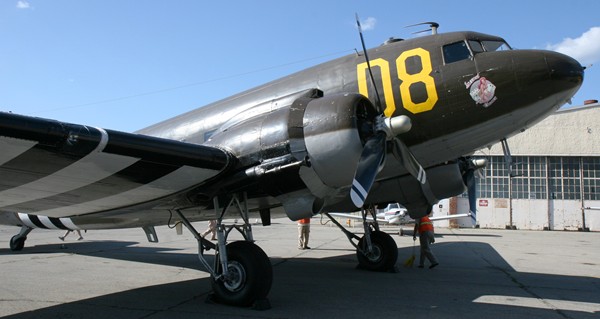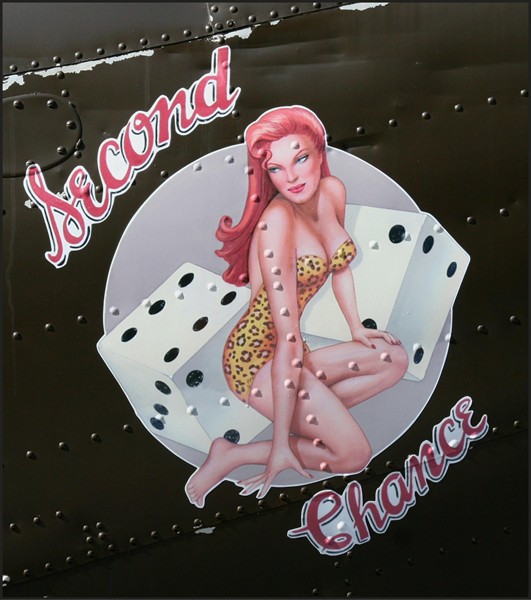 The museum's C-47 Skytrain 'Second Chance' (44-76717, N30SJ) was the photo plane that enabled us to get the aerial photos shown on the Warbirds Over Long Island page. This American Airpower aircraft served with the RAF, French Air Force, and the Belgian Air Force.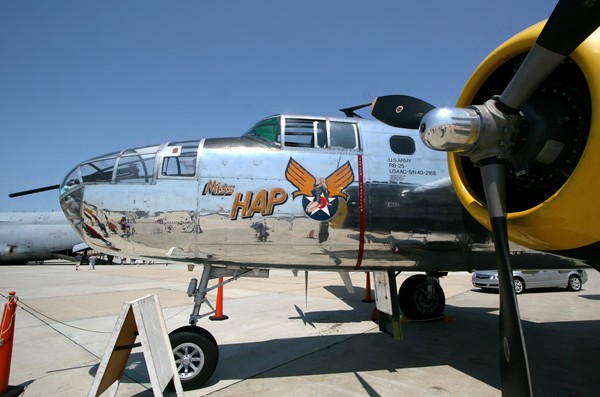 The photo above depicts the RB-25 (40-2168, later redesignated 62-2867, NL2825B) 'Miss Hap'. This aircraft was the fourth Mitchell bomber produced. It served as the personal aircraft of General Henry 'Hap' Arnold.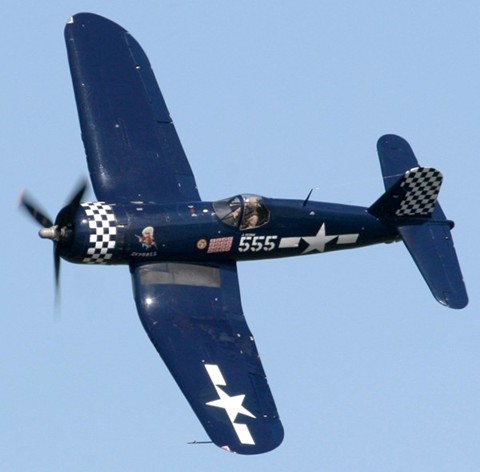 A familiar face on the air show circuit is this FG-1D Corsair 'Skyboss' (67089, NX83JC). She is adorned in the markings of US Marine squadron VMF-312, the Checkerboards.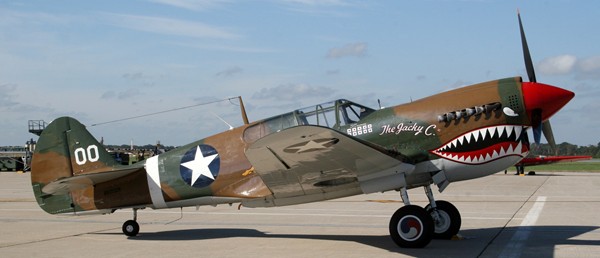 Here's another familiar face from the air show circuit. It's the P-40M Warhawk (43-5795, NX1232N) 'The Jacky C'.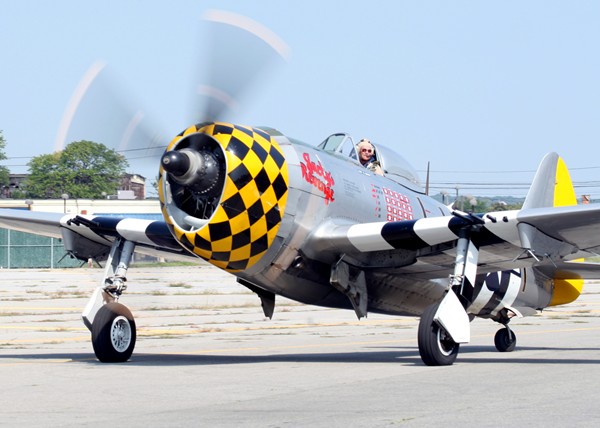 There are only eight flyable P-47 Thunderbolts, so it's indeed a great treat to see AAP's P-47D (44-90447, NX1345B) 'Jacky's Revenge'.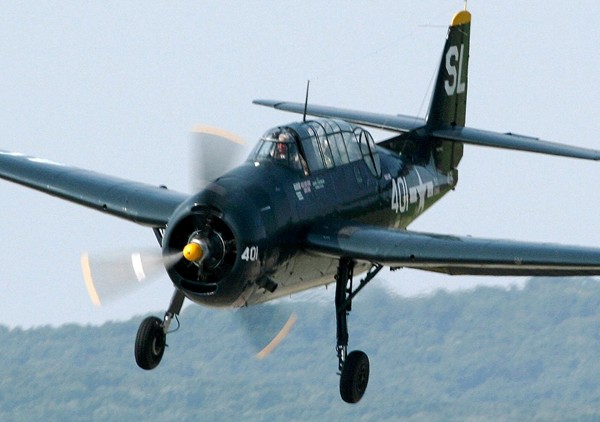 When we published Airshow Traveler magazine, this photo graced our November 2007 issue. It's the Grumman TBM-3E Avenger built by General Motors (85886, N9586Z).
If this American Airpower aircraft had been built by Grumman, it would be designated TBF-3E. It was common during World War II that automobile manufacturers would produce aircraft to keep up with the demands of war.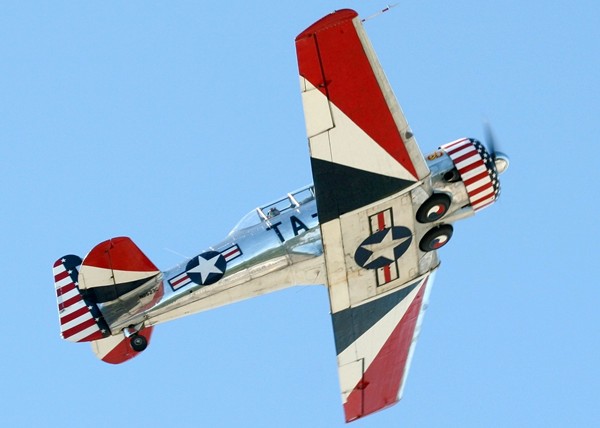 There are absolutely stunning markings on this SNJ-4 Texan 'Dazzlin Deb' (27293, N9523C). Real patriotic. Makes you want to salute.
Major Scott Clyman is on final approach with his L-39 Albatross. Scott takes care of the aircraft at American Airpower and gets his love of aviation from his father, Jeff, who is president of the museum.
Jeff's wife, Jacky Clyman, is the secretary-treasurer of the museum. It is obvious that the Clyman family is the backbone of this organization.
Scott is an F-16 flight instructor at Shaw AFB. He was once part of the F-16 Viper demo team and has done a tour of duty in Afghanistan and Iraq. We're proud of you, buddy.
In the photo below, Scott shows me the intricacies of his L-39.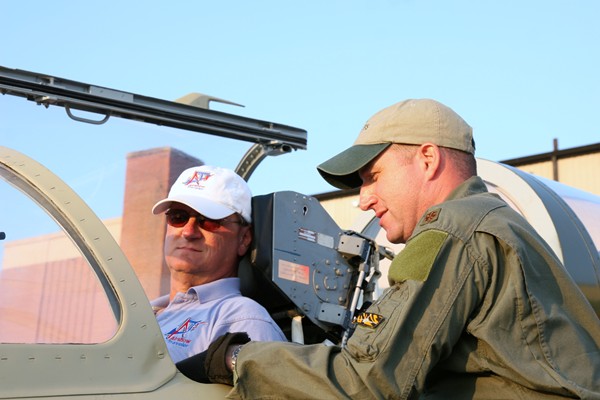 ---
Navigation Index



Return to the top of this American Airpower Aircraft page.
American Airpower Museum Review
Collings Foundation aircraft visit American Airpower
Warbirds Over Long Island aircraft visit American Airpower
Home Page