USS Lexington (CV-16) Museum
The USS Lexington museum is located in Corpus Christi, Texas. What's not to like about visiting aircraft carriers. Aircraft and the salt air. Ah! A great combination for humans...and corrosion. Museum personnel certainly have their hands full.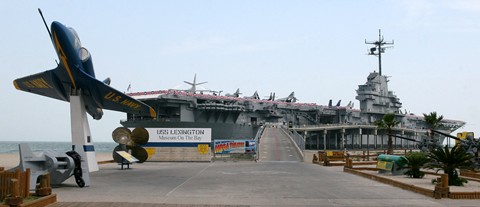 Volunteers who work on the carrier are a friendly and accommodating group and we enjoyed our visit there. We especially want to thank Doug Yates, Chief Exhibit Technician, and M. Charles 'Rusty' Reustle, Director of Operations/Exhibits, for their help and hospitality in getting our photos.

Admission to the museum is $12.95 for adults, $10.95 for seniors (60 and above), and $7.95 for children 4 to 12. Children 3 and under are free.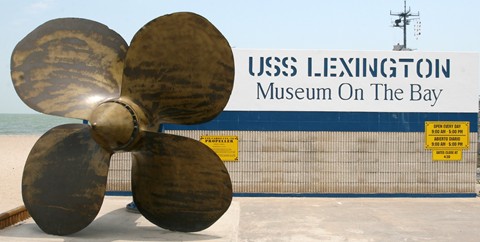 They are open 7 days a week, except Thanksgiving and Christmas, from 9AM to 5PM. During the summer season (Memorial Day to Labor Day) they close an hour later at 6PM.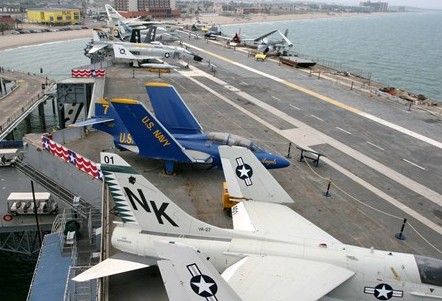 Parking is close to the museum entrance and is available for $3.00. And don't worry about hiking up the ramp to get to the carrier - a free shuttle is available.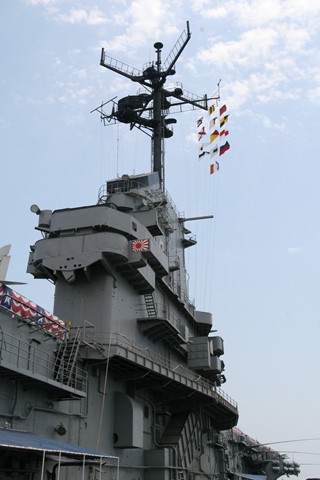 For more information, check out their website at www.usslexington.com.



Navigation Index:


Return to the top of this USS Lexington Museum page.
Return to our Home Page.
The Lex's Aircraft.
The Lex's History.
Go to our Aircraft Carriers page.