WW2 Aircraft
There's a reason why WW2 aircraft are still popular today. It's because great aircraft from that era still fly at air shows across the globe. Names like Mustang, Flying Fortress, Spitfire, and Corsair. And cable television has kept this era of military aviation alive today for a new generation of aviation fans.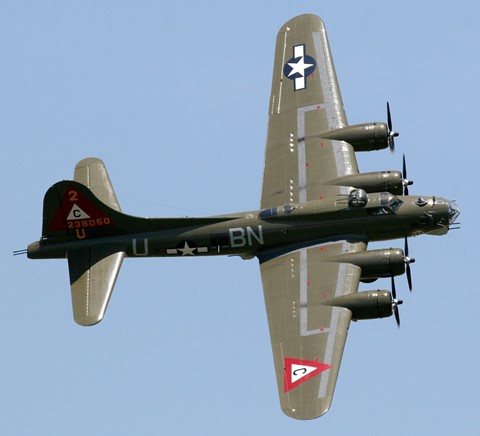 How is it possible that World War II aircraft still fly some fifty plus years since the end of the war? The answer lies with some forward thinking aviation enthusiasts.
At the end of the war many aircraft like the P-51 Mustang were auctioned off for $500. Former WW2 pilots and aviation enthusiasts alike purchased these aircraft for their own amusement. Retired military aircraft that still fly today are known as warbirds, and the warbird craze is still going strong in the new millennium.
What's a fully operational Mustang worth today? It's hard to touch a mint condition P-51 for less than $2 million. Pictured below is retired general and former astronaut Bill Anders' beautiful 'Val-Halla' (45-11525, N151AF).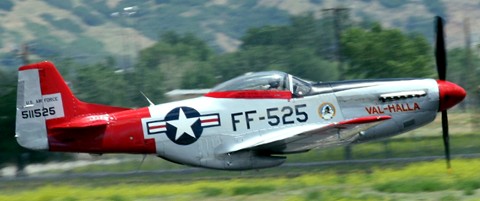 Warbirds not only perform solo at air shows, but they also team up with current military aircraft to form special commemorative flights. The US Air Force calls them Heritage Flights while the US Navy calls them Legacy Flights.
A typical Heritage Flight is shown below with Val-Halla sharing the skies with a F-16C Falcon (90-0725) from Hill AFB, a vintage Vietnam-era F-4E Phantom II (74-0665), and an F-22A Raptor (04-4067) from Langley AFB.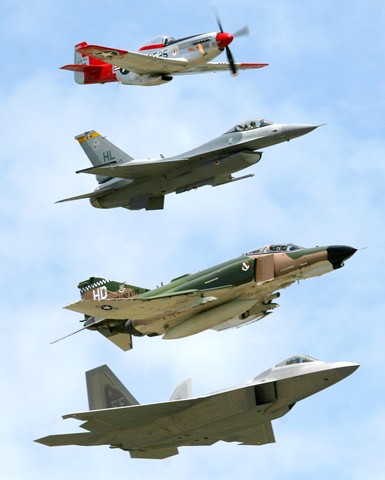 To manuever from this WW2 Aircraft page to the home page, click anywhere on this sentence.