What's Your Favorite Military Aircraft?
From the creators of Airshow Traveler comes Military Aircraft Historian
Military Aircraft Historian is an encyclopedia of military aviation from the Spads and Jennys of World War I, through the Mustangs and Flying Fortresses of World War II, to the present day Raptor and UAVs (Unmanned Aerial Vehicles).
Military aviation is a topic that should be discussed and shared among parent and child. How else can we honor those who serve and who have served, with so many paying the ultimate price for our freedom. Children should know about the history of military aircraft and those who served on board.

We want to educate you about military planes in such a way as to not hit you over the head with boring statistics. Information is presented in a more concise way with lots of photos, that is hopefully as enjoyable to read as it was for us to present it. And if you want to get up close and personal with the aircraft, we tell you where you can find them.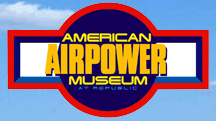 Learning about the aircraft is not enough. The most important aspect of aviation is the people. Though there are more and more robotic aircraft flying today, we still believe the pilot makes the aircraft and not the other way around. We are the who, what, when, and where of military aircraft.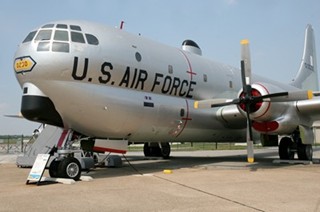 Who - We interview the pilots who flew in combat, like L. Kirk John, a WWII combat ace flying the P-51 Mustang. And we interview the pilots of today who fly the classic warbirds, like the pilots from Warbirds Over Long Island, the Geico Skytypers, and American Airpower Museum.
What - We give you more than the history of a plane. Airplanes are showcased in different settings,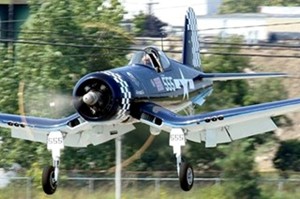 such as air shows, air bases, museums, and points along the way like VFW and American Legion posts, public parks, and well…..anywhere.
When and Where - We tell you when and where you can see the aircraft, whether it's at an air show, a museum, or a gate guard at an air base.
Plus - We also feature squadron and wing patches of the US Navy, Marines, and Air Force, along with squadron histories and photos in squadron markings.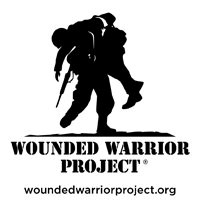 Support a Great Cause - Support the Wounded Warrior Project and the air show team it is partnered with, Vandy 1. Click on either image to find out more.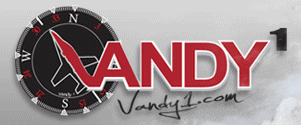 Want a great place to purchase aviation books? We purchase our reference material from Second Time Books, located in the Rancocas Woods Village Shops, Mount Laurel, NJ. They have a great selection of used books in mint condition at great savings over retail new books. Tell Jim Morel that we sent 'ya. Check out their website by clicking on the image below:

Join us for a look at aircraft carriers and the current crop of carrier museums.
Do you want to get up close and personal with your favorite military aircraft? Or see a very rare airplane. Check out our favorite aircraft museums.
Check out one of our favorite aviation museums, the AMC Museum at Dover AFB, DE.
Welcome to our introduction to the American Airpower Museum in Farmingdale, NY at Republic Airport
Review of the Air Force Armament Museum at Eglin AFB, FL.
Hampton Air Power Park is located near Langley AFB, VA.
Join us as we discover the USS Lexington museum and the ship's history.
Join us as we tour the USS Midway Museum in beautiful San Diego.
VASC (Virginia Air and Space Center) is a beautiful museum located in downtown Hampton, VA.
We cover the history of aircraft squadrons and their patches.
The 11th Bomb Squadron (11th BS) is located at Barksdale AFB, LA.
History of the 53rd WRS (Weather Reconnaissance Squadron)
History of the 71st FS (Fighter Squadron) based at Langley AFB, VA.
VA-85 was a vital Navy squadron from 1951 to 1994 that not much is written about.
Historical look at VF-31 (VFA-31), the Tomcatters
The History of VF-84 and the Jolly Rogers is a complicated one.
History of Naval squadron VF-142, the Ghostriders.
History of US Navy squadron VF-154, the Black Knights
VMA-131 was a Marine squadron based at NAS Willow Grove and flew the A-4 Skyhawk.
History of Tactical Electronic Warfare Squadron Four, VMAQ-4, the Seahawks.
Bob Baranaskas - Our tribute to a great friend, wonderful father, loving husband, and an awesome pilot.
We offer up our tribute to Dave Burdine.
Spotlight on a special aircraft and a special man - John Levitow
Read our interview of L. Kirk John, WW2 combat ace.
Explore the history and classic aircraft of Republic Aviation
F2Y Sea Dart, the Navy's Jet Powered Sea Plane
A look at the history of the T-33 Shooting Star
The X-13 Vertijet was a Ryan design for a vertical take-off jet.
The B-29 Superfortress was a technologically advanced bomber of World War II.
Discover the history of the Grumman F3F.
History of the SB2C Helldiver and photos of the only Helldiver still flying today.
The N3N Canary was produced by the only government owned aircraft company, the NAF.
The P-38 Lightning named Glacier Girl was once buried in ice.
Explore the most celebrated era of military aviation with WW2 aircraft
Would you like to share your knowledge about military aircraft? Great, find out how you can submit your story or tip here.