American Airpower Museum, Page 2
Republic Airport, Farmingdale, NY
Our review of the American Airpower Museum continues.

One of the most interesting things you will see on the special event weekends is the inside of a control tower. A shuttle (see photo below) escorts visitors to the base of five-story brick building.
After you huff and puff your way up the stairs you will experience what it is like to be an air traffic controller. Just imagine it's 1944 and scads of Thunderbolts are on the ramp with their engines running up getting ready for the trek overseas to see combat.
If you want to experience more WWII history you can take in the many displays and dioramas inside the AAM hangar. And, there is a gift shop if you want to take home a memento.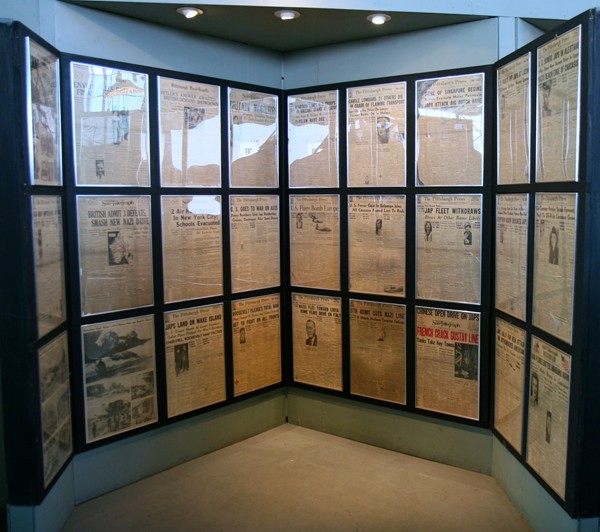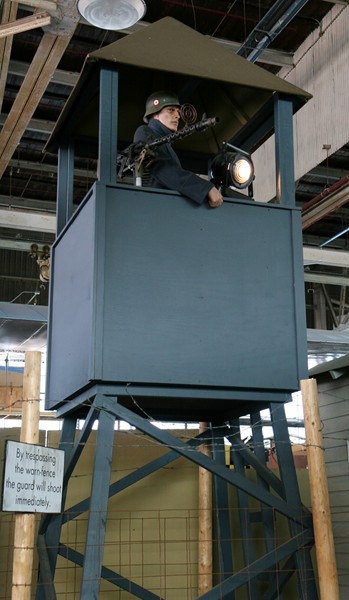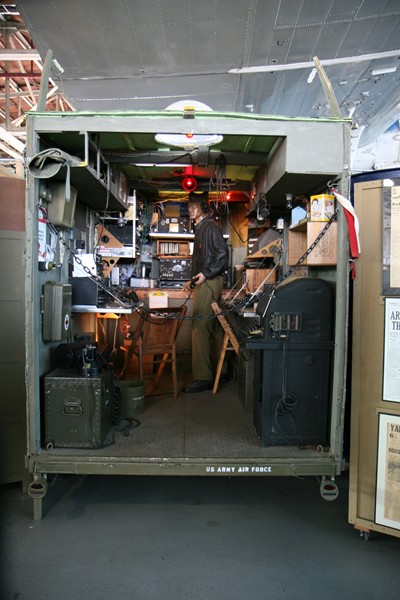 Or how about getting inside of a gun turret and taking aim on those flock of enemy fighters as they attack your bomber formation...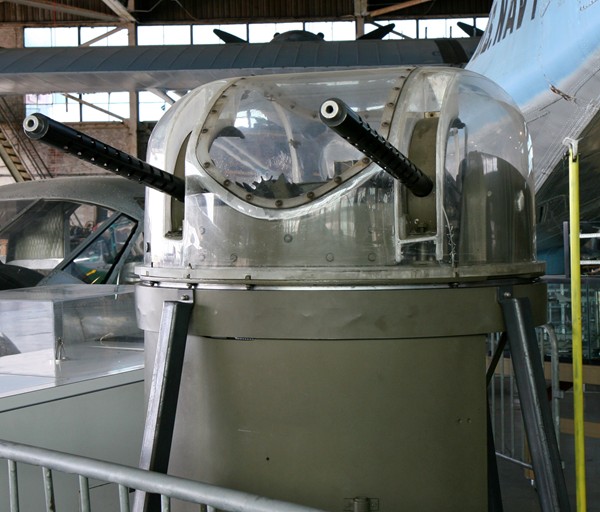 Or you can learn about Josie the Riveter. Yes, Josie, not Rosie...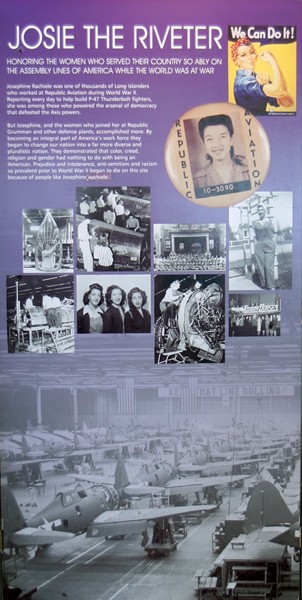 AAP is an aviation Mecca rich in aviation history, so please come visit even if it isn't a holiday weekend. Regular admission hours are 10:30AM to 4PM Thursday through Sunday.
Visit their website at

www.americanairpowermuseum.com.

Click here to see the aircraft based at American Airpower Museum.

Click here for page 1 of our AAP review.